---
Click here to see our catering menu online to order directly or just download a copy here.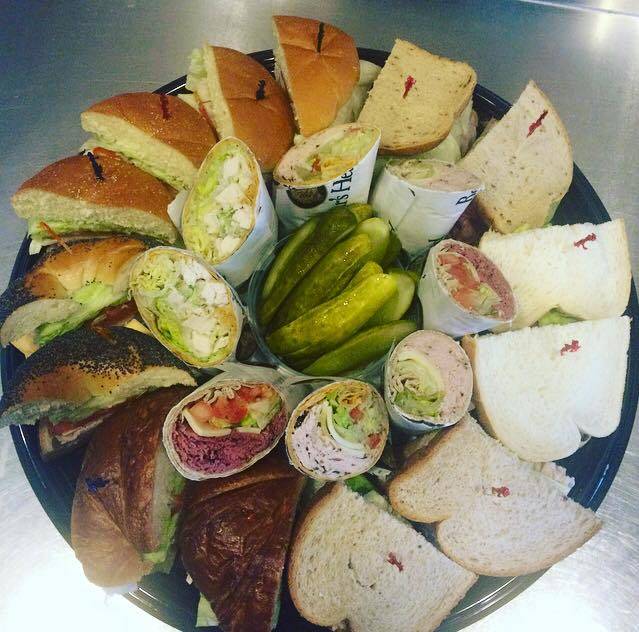 The New Yorker Deluxe Deli Platter & Wraps
Variety of lean cut meats with your choice of extra-lean roast beef, ham, smoked turkey, honey glazed Turkey, Cajun turkey, pastrami, and chicken salad. You can even choose them all! They are topped with gourmet cheese and all the " xings".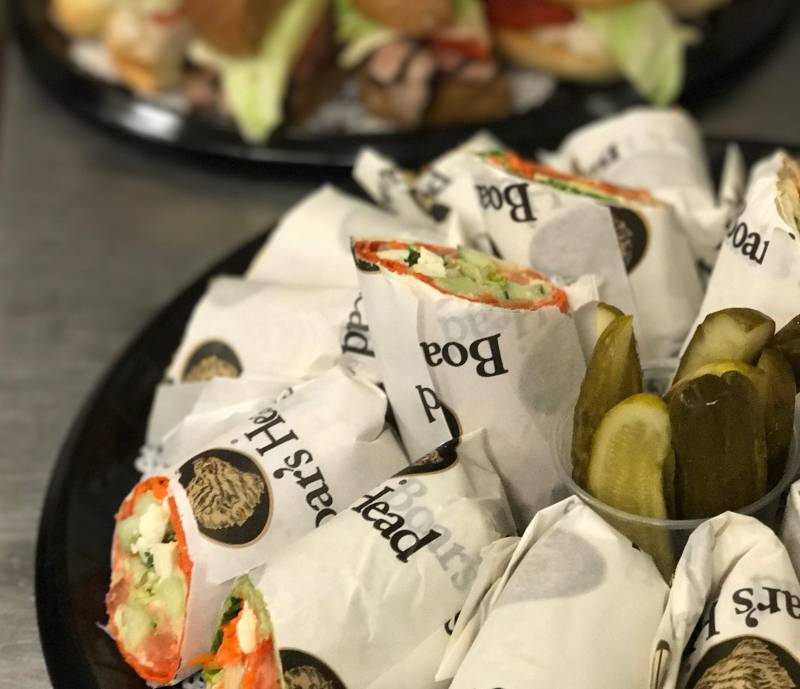 This specialty sandwich includes roasted red peppers, cucumbers, crispy lettuce, onions, ripe tomatoes, and hummus. It is topped with delicious feta cheese.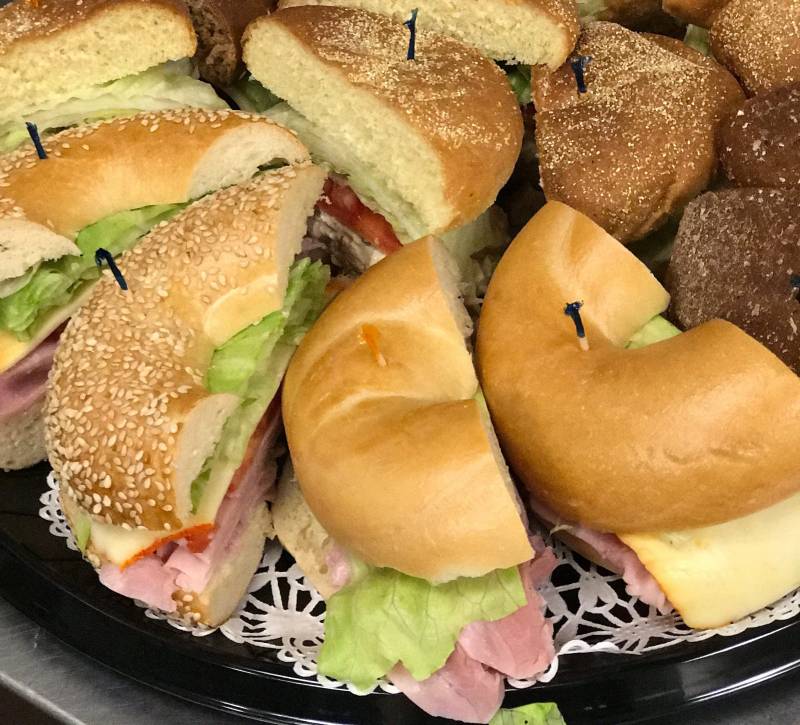 These three signature salad sandwiches were original recipes carried down from generations and are some of the best sellers in Manhattan Deli and Bagel. It is an assortment of white Albacore tuna salad, fresh egg salad, and all-white meat chicken salad. These are light tasting and not heavy on the mayo.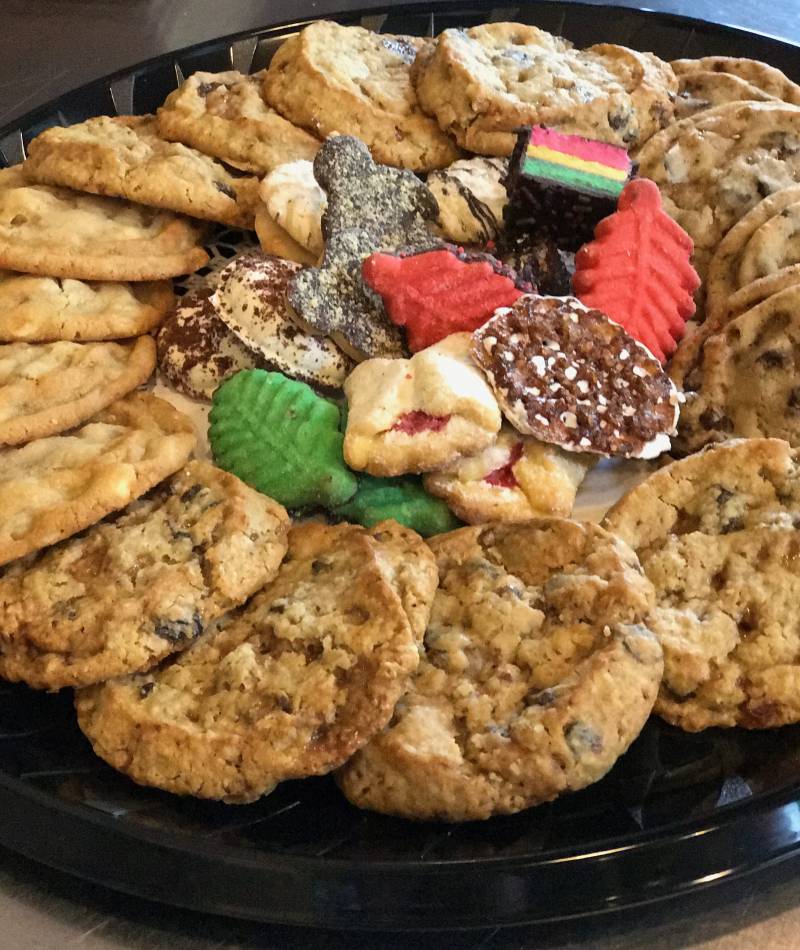 Includes an assortment of delicious homemade cookies as well as Italian cookies.
%
|
%
|
%